The new year always feels like a fresh start, doesn't it? A time to look back on the past 12 months and resolve to make changes for the better in the coming year. For insurance professionals, this can be the ideal time to make resolutions to evaluate and improve business strategies that can expand their online presence. To help, we've put together four key areas to consider in 2019.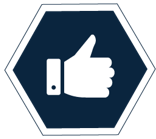 Establish a strong social media presence.
According to the 2018 Insurance Barometer Study conducted by Life Happens and LIMRA, when it comes to purchasing life insurance, consumers are engaging online and through social media platforms as a way to evaluate financial products and professionals. In fact, of those surveyed, 54% of millennials and 44% of Gen Xers indicated they were likely to check an agent's presence on Facebook, Twitter, and LinkedIn before making a buying decision. Today, a strong social media presence is just as important as your website. So if you're not there yet, now's the time to get to it!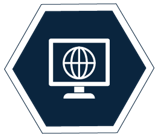 Optimize your website with the right SEO.
Every day, consumers conduct over 5.7 billion online searches for products and services. If your website is buried on page 102, there is a good chance that prospects will find your competition's website before they land on yours. Search engine optimization (SEO) is a way to help your website rank higher in search engines so that consumers can find you. It allows you to separate yourself from the sea of other insurance agencies by using search terms and keywords that are unique to your specialization, location, etc. If your website didn't get the traction you would have liked in 2018, now is the time to have a chat with your web specialist. For information about the SEO process — yes, you guessed it — simply conduct an online search to learn more.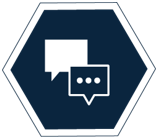 Ensure a seamless online experience.
How easy is it for consumers to navigate your website? Is it optimized so that it's responsive to a variety of devices? Can visitors find immediate answers to their questions while online without having to make a phone call or send an email? Is it effortless for policyholders to securely make online premium payments? How easy is it for those shopping for property and casualty or life and health insurance to get quotes online and in real time? Today's emerging tech has made it easy to upgrade and improve a variety of areas to ensure a seamless online experience for consumers.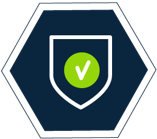 Review your digital security.
While you're resolving to expand your online presence in 2019, it's critical to review your digital security. As more insurance agents and companies move toward digital channels and begin the integration of online quoting and application portals, web and mobile claim filing and payment processing, they are at greater risk of being targeted by cybercriminals. And while no solution is bulletproof, the good news is that insurers can better protect themselves in an omnichannel environment by staying informed about insurance industry cyberthreats and reviewing their digital security. In fact, according to research conducted by Deloitte, the sharing of information about breaches in the insurance industry can actually help insurers learn how to better prevent cyberthreat-related risks.
Resolving to make changes to expand your online presence doesn't have to be No. 1 on your Jan. 1 to-do list. Take the time to decide which area demands the most attention and resolve to work on only that before taking on other initiatives. The most important thing to remember is to take that first step.
---
Is 2019 the year your agency or company resolves to simplify policyholder premiums and claims payments? At One Inc, we can help, with our single platform for processing premiums and claims payments that is designed to seamlessly integrate with your existing insurance core systems.