While the holiday season is often described as merry and bright, it is not without its share of dangers. We thought it might be helpful to put together a short list of tips that can help keep your policyholders a bit safer. Whatever holidays your customers may celebrate, amidst all the fun, festivities, hosting, get-togethers, and traveling, safety should always remain the top priority. Feel free to pass these tips along!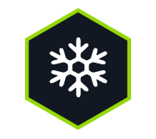 Navigating Winter Driving
Don't get blindsided by the forecast.
Before heading out the door, do a quick check on weather conditions in your immediate area, as well as the final travel destination. Some great weather condition apps for up-to-the minute forecasts for Android and iOS devices include The Weather Channel, WeatherOnWheels, and AccuWeather.
Get a grip on the road.
If snow and ice are in the forecast, it can be a lot safer traveling on the road with winter/snow tires. According to Consumer Reports, all-season tires don't have the traction to handle cold and slippery road conditions like winter/snow tires do. Be sure to also pack well-fitting tire chains and check tire pressure.
Plan for the unexpected.
A vehicle winter maintenance checkup can help better prevent unexpected issues. This includes vehicle winterizing with the proper fluids and checking the battery, belts, hoses, radiator, lights, brakes, heater/defroster, and wipers. When issues do arise, having a winter travel survival kit can be a lifesaver. A basic emergency kit should include a flashlight, a cell phone charger, batteries, blankets, snacks, water, gloves, boots, and a first-aid kit. In addition, be sure to toss an ice scraper or snowbrush, jumper cables, and road flares in the trunk.
Getting Your Party On
Hosting a holiday party and serving alcohol? The fact is that hosts are responsible for their guests, so it's important to understand state-specific laws regarding alcohol consumption at a home. Some states limit liability to injuries that occur only on the host's premises, while others extend liability to injuries that occur anywhere a guest who has consumed alcohol goes.
And while a host isn't held liable for injuries caused by a drunken guest (as the guest is also negligent), the host can be held liable for harm to third parties and even for passengers of the guest who have been injured in the guest's car, according to the Insurance Information Institute. Here are some tips for protecting policyholders and their guests.
Check your liability coverage.
Bodily injury or property damage arising out of serving alcohol to guests is typically covered under a homeowners' policy as host liquor liability. However, coverage is often very limited. Policyholders hosting large events or those who have concerns over liability issues should review their homeowners' policy and decide whether to consider a special event policy.
Ensure there are alternatives to driving.
Hosts should provide options for guests who may have had too much to drink. This includes arranging ride shares with other guests, having local taxi service numbers readily available, and even inviting guests to stay the night.
Provide options.
Provide nonalcoholic drinks (including water) and serve food.
Designate a driver.
Encourage guests to select a designated driver, and consider a special gift for those who volunteer.
Bring in a pro.
Hire a professional bartender or consider a venue other than a private residence.
Decking the Halls
When prepping the house for a party, it's important to plan carefully to help reduce the risk of fires and electrical shock. To be safe:
Be careful with electricity.
Don't overload electrical outlets, and never nail or staple electrical wires or extensions cords.
Remember fire safety.
Keep lit candles away from the Christmas tree, decorations, fabrics, and paper products, and use sturdy holders so candles won't easily tip over. Also, never leave lit candles or fireplaces unattended, and keep a fire extinguisher nearby.
The holiday season brings with it fun and festivities as well as hazards and risks. And while we can't offer helpful advice for safeguarding a roof when a team of reindeer lands on it, we hope your policyholders find these tips helpful.
---
Questions about One Inc's Digital Payments Platform?