August 7, 2018
Folsom, CA
FOLSOM, CA — August 7, 2018 – One Inc, provider of a digital payments platform for insurance companies and managing general agencies (MGAs), is pleased to announce K2 Insurance Services, LLC (K2) has successfully implemented One Inc Digital Payments to modernize the company's payments operation and customer payments experience.
Based in San Diego, California, K2 has built a leading underwriting and distribution franchise in the program insurance market by assembling a core group of specialty insurers and MGAs located across the country. Through the 2013 acquisition of Harrisburg, Pennsylvania-based Aegis Security Insurance Company (Aegis Security), the company now does business in all 50 states. K2 looked to One Inc to reduce the cost associated with accepting credit card payments from customers, improve security, and lessen the burden of PCI compliance.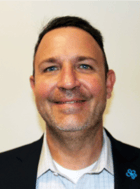 "The implementation of One Inc Digital Payments has allowed us to transition one of our larger transactional-related expense items annually into a reinvestment opportunity in our business, and continue to expand capabilities for our customers," said Matthew Lubien, COO for K2 Insurance Services. "With the integration between One Inc and our platform complete, we are looking forward to developing the relationship further to offer additional payment options direct to policyholders."
K2 selected One Inc Digital Payments based on One Inc's ability to integrate seamlessly into existing workflows, while providing digital engagement capabilities to create a frictionless payment experience for policyholders. After the initial three months in production, K2 has realized a savings in credit card processing costs of over 50 percent, with a pathway to further reductions. Total savings are expected to surpass $250,000 annually.
"This is the kind of success we are in business to help our customers achieve," said Christopher W. Ewing, CEO of One Inc. "The ability to accept credit card payments and to offer additional billing and payment options to customers in the future will help K2 compete for more business and sustain customer relationships across their broad and diverse customer-base."
ABOUT ONE INC
One Inc provides insurance companies and managing general agencies (MGAs) a digital payments platform designed to maximize the retention of a new generation of policyholders—while reducing security risks and minimizing processing costs. The One Inc platform combines multi-channel digital communications with electronic payment processing for both premiums (Digital Payments) and claims (ClaimsPay®) to create a frictionless payment experience for customers. As one of the fastest growing digital payments platforms in the insurance industry, One Inc manages billions of dollars a year in payments for customers. For more information, please visit www.oneincsystems.com.
About K2 Insurance ServiceK2 Insurance Services, LLC (K2) is a specialty insurance services holding company, which owns and controls a diverse set of program administrators, retail agencies, and two A.M. Best "A" rated insurance carriers. Through these entities K2 markets, underwrites and services in-excess-of half a billion dollars annually in niche driven commercial and personal insurance premiums. Since its formation in 2011, the company has grown to become a significant player in the specialty insurance market and continues to grow through new acquisitions and organically. K2 is headquartered in San Diego, California and is a privately held company. For more information about K2, please visit www.k2inx.com.