FOLSOM, CA — June 4, 2018 –One Inc, provider of digital payment solutions for insurance companies and managing general agencies (MGAs), today announced Medical Mutual of Ohio (Medical Mutual) has successfully implemented One Inc Digital Payments, the industry's leading digital payments platform.
Medical Mutual has been serving members and Ohio communities for more than 80 years. The company's implementation of One Inc's innovative digital payment solution is part of a corporate strategy to optimize digital experiences for policyholders.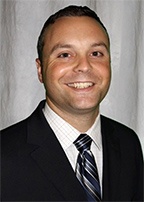 "The security of our members' information is of the utmost importance to us," said Ted Palace, director, Cash Control, for Medical Mutual. "One Inc allows us to do the best possible job protecting our subscribers' payment information and do so efficiently."
For One Inc, the goal was not only to deliver new digital payment capabilities to Medical Mutual, but to manage the implementation to ensure a smooth transition for Medical Mutual's customer base. Working collaboratively, Medical Mutual and One Inc completed the implementation rapidly and enabled improved company-customer engagement at the same time.
"We are very happy to be able to help Medical Mutual achieve a greater level of digital mastery in payment processing, and look forward to a long and collaborative working relationship," said Chris Ewing, CEO of One Inc.
One Inc Digital Payments is a cloud-based, digital payment solution for premiums and claims payments that can dramatically reduce credit card costs while simplifying the payment process for customers and staff. The solution offers significant digital engagement capabilities through multiple channels, both inbound and event-driven outbound, including taking payments in those same channel conversations, and through a customer portal that is included with the product.
# # #
About One Inc
One Inc provides insurance companies and managing general agencies (MGAs) a digital payments platform designed to maximize the retention of a new generation of policyholders—while reducing security risks and minimizing processing costs. The One Inc platform combines multi-channel digital communications with electronic payment processing for both premiums (Digital Payments) and claims (ClaimsPay®) to create a frictionless payment experience for customers. As one of the fastest growing digital payments platforms in the insurance industry, One Inc manages billions of dollars a year in payments for customers. For more information, please visit www.oneincsystems.com.