Comparing the Costs
Insurance is a low margin game. Between customer churn, claim payouts, and massive operational overhead, the amount of money going out is barely less (and in some cases, more) than what is coming in. While the equation has many nuanced complexities – risk assessment, smarter underwriting, operational efficiencies, investment strategies, and more – much of the business challenge can be reduced to two simple questions: (1) How do I get more (of the right) people to buy my product? And, (2) how do I get fewer customers to churn?
Now, which of these two questions should be answered first? Today, we are going to make the case for the latter and explain how to increase retention and persistency.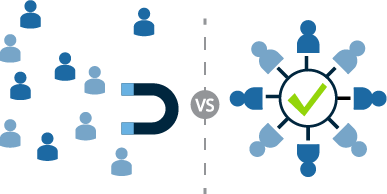 Acquisition vs. Retention

New customers are more expensive.
Conservative estimates suggest that, across industries, the average cost to acquire a customer (CAC) is five times the cost to retain a customer. The insurance industry has an even greater discrepancy, with CAC out-pricing retention by a factor of nine.
In other words, chasing a new customer costs nine times as much as keeping a current one.

Existing customers lead to better margins.
The Harvard Business Review cites research illustrating the value of customer retention:
"Increasing customer retention rates by 5% increases profits by 25% to 95%."
By reducing churn, you not only reap the benefits of continued revenue from policyholders who would otherwise have walked away, you also save the resources associated with closing out that account, sending refunds, and scrambling to replace the lost policy with a new sale.


Existing customers create new customers.
…And not just in the literal sense, such as when children are added to their parents' auto policy once they reach driving age.
Your loyal customers will recommend your brand to friends and family. Additionally, they are more likely than prospects to buy new products themselves. And, as if referrals and upsells are not enough of a benefit already, when customers have multiple policies with a company, they are more likely to renew at the end of their contracts. It's a full-cycle win.
The bottom line: Listening and responding to your current customers can cause a domino effect that increases sales and revenue.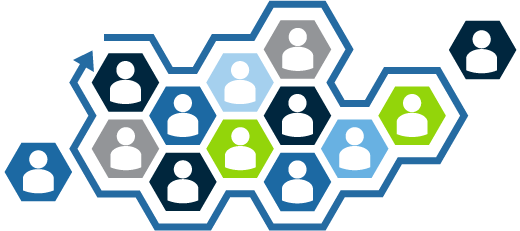 How to Keep Your Policyholders

Customer satisfaction is key.
Studies support what common sense already tells us - a satisfied customer is more likely to stay with your business than an unsatisfied customer. The real question is: how can an insurance company — as part of a notoriously untrusted industry — create a level of experience that inspires loyalty and brand advocacy?

Personalized communication impacts satisfaction.
Everybody has their own preferences for contacting and being contacted by businesses. You can show your customers that you value these preferences (and respect their time) by offering a variety of communication channels, such as phone, text, online chat, email, and/or social media. This way, they will be more receptive to your messaging, and more likely to reach out to you when in need. In fact, personalized communication options directly impact customer satisfaction, and, in turn, enhance loyalty and retention.

The customer experience drives retention and persistency.
The happier your policyholders are with their overall experience, the more loyal they will be. The top five factors (in order) that drive a positive customer experience — and the ensuing satisfaction and loyalty — include:
Convenience,
Easy payments,
Efficiency,
Friendly service, and
Knowledgeable service.
By understanding these priorities, you have an opportunity to build customer relationships that provide lasting value for both your policyholders and your company.

New Sales - Retention Strategy
Even though the revenue-impact of customer retention exceeds that of new sales, we are not suggesting that you stop pursuing new customers. Consider the following analogy:
If an ideal customer-base is a full bucket of water, think of new policies as water poured into the top, and cancelled policies as water lost through a leak at the bottom. For maximum growth, you undoubtedly need to keep the faucet running. But by fixing the leak to stop losing water, your bucket fills to the brim more easily and quickly.
All metaphors aside, becoming an insurance leader requires a strategic balance of customer acquisition efforts and a solid retention plan. Since new policyholders immediately become current policyholders, your improved customer experience increases the likelihood that they will stay with your company, refer you to others, and so on.
Part 2 of this article will address the unique challenges of customer acquisition and retention in the insurance industry.
---
If you would like to know how One Inc can help you retain more customers, contact us today.
You might also be interested in:
Mission Critical: Customer Retention vs. Acquisition in Insurance (Part 2) - Unique Challenges and Solutions
Infographic: Customer Retention in the Insurance Industry